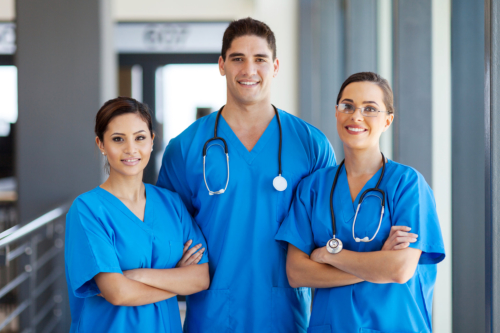 Excel Career Training School, Inc. is your gateway to a successful career in health care.
We provide professional instructional training to students from our learning facility in New York. The training programs we design are intended to give students the necessary skills to care for patients in private residences, hospital settings and nursing home facilities.
Career goals and services at Excel Career Training School, Inc. took from our two fundamental philosophical principles.
We believe in the innate worth of the aged and disabled individual.
Each individual regardless of age, race, color, creed, sex, national origin, or handicap is entitled to maximize his or her potential as a human being and as a member of society.
To us, aging is a normal process and the development of any individual's chronic disease or disability is also a part of life's process. Knowing this, Excel Career Training School, Inc. is dedicated to preparing students to assist patients in achieving and maintaining the highest level of care in their daily activities.
Learn from the best and be better than the rest! At Excel Career Training School, Inc. students are able to access medical training programs which feature:
Small class Size
Personalized and Hands-On Training
And to be proactive
Extra Practice Time provided by Clinical Instructors
Instant access to all school management and Personnel
Lower price for the fastest and most effective training programs
All Programs offered at Excel Career Training School, Inc. are approved by the New York State Department of Education.